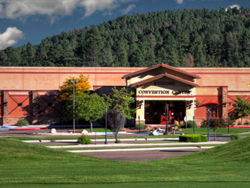 When: September 26 – September 29, 2019
Where: Ruidoso Convention Center
The 2019 NM Fire Service Conference was a great success!  Thank you to all who attended. 
Here are the handouts for Chief Wayne Baker's presentation .  Thank you Chief Baker!
Candidate Binder
1 Front Sleeve Mission Statement
2 Left Pocket 01 – Personal Information List  02 – Active 911  03 – Personal Equipment List  04 – Beneficiary Form  Code of Ethics  Spring 2019
3 Center City Handbook  Employee Handbook 2018  Policies  Probationary Firefighter Task Book
4 Back Pocket Engine 277 Compartments  Engine 177 Compartments Pictures
5 Back Sleeve Org Chart 2019
Joshua Fire Department Probationary Firefighter Checklist  Policies and Guidelines
Engineer FF II
Drivers Training Log  Joshua Fire Department Aerial Device Evaluation  Joshua Fire Department Apparatus Equipment Evaluation  Joshua Fire Department Driver – Operator Task Book Updated Joshua Fire Department Driving Evaluation  Joshua Fire Department Engineer Development Checklist
Rookie Firefighter
Strategic Planning Committee Update
All documents are PDF for web purposes, if you prefer word documents for editing contact Jackie at jportillo@nmml.org.
Curtis Family New Mexico Scholarship – for attendance to any Fire Service related conference.
Curtis Family New Mexico Scholarship